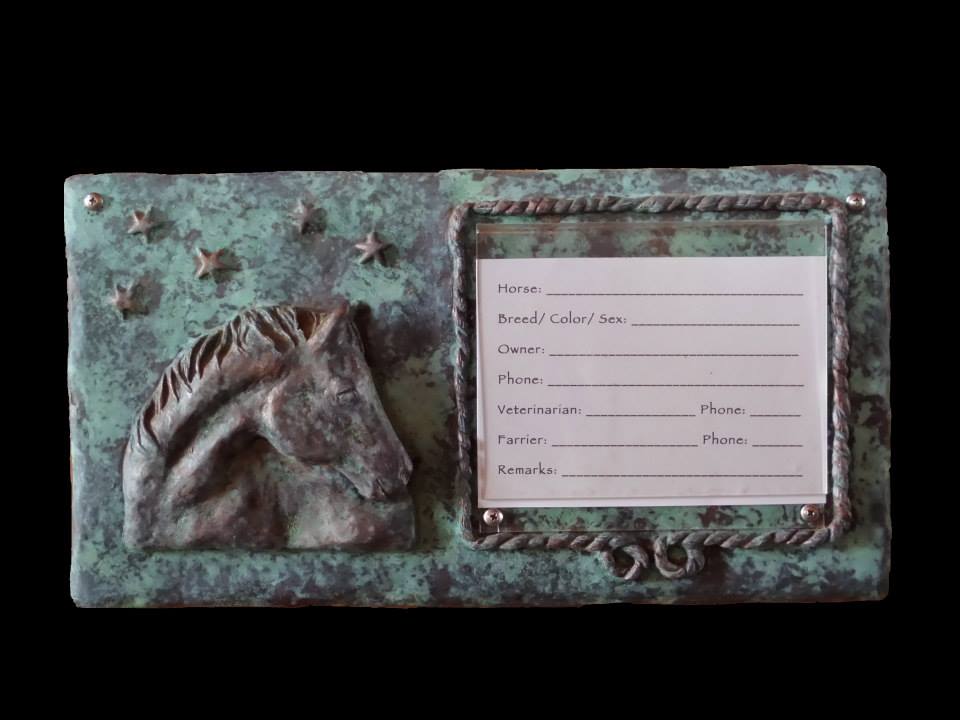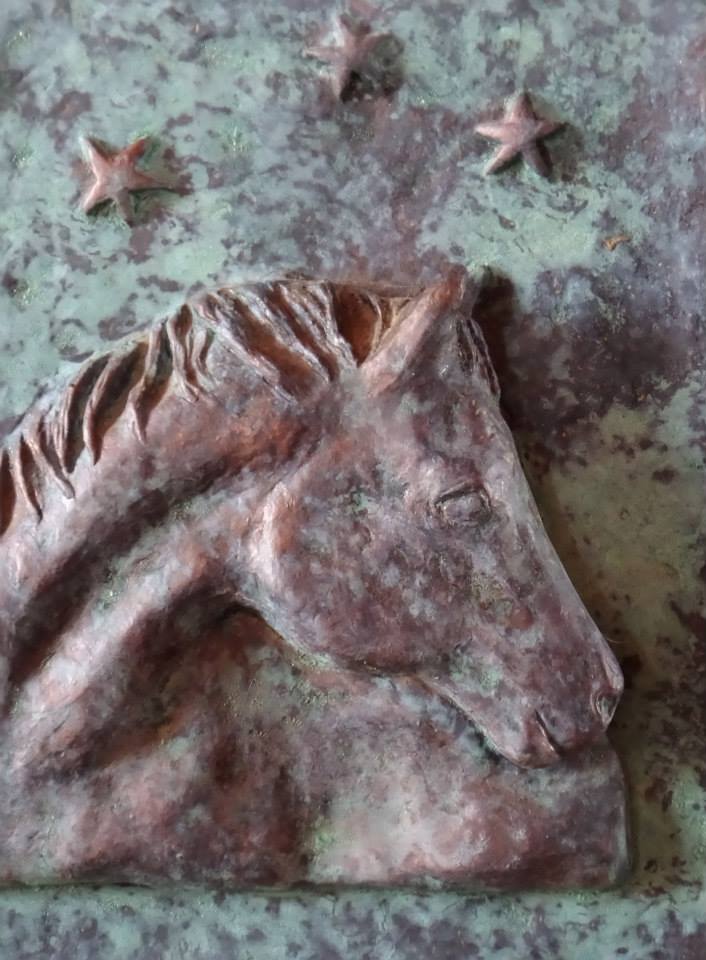 Stall Plaques for your Favorite Equines
Whether you have one horse in your backyard barn or board a lot of horses for other people, every barn needs a set of Starlight Sculpture Works' unique stall plaques.
Ours feature a friendly horse turning his head to greet you, in a field of stars.
We have designed the plaque to incorporate a unique Lucite cardholder in a rope border, to display the horse's name, owner's name and phone number as well as those of the veterinarian and farrier, and any special instructions. Alternatively, the cardholder could contain a photo of the horse, just for fun -- or even for emergency evacuation identification. The cards are easily changed if your horses change stalls. The options are unlimited.
The plaque can be made to attach to a wood stall door, with screws included; or it can be made with magnets embedded in the cast material for easy installation on metal surfaces.
We can also make an original sculpture with your farm's logo or any other design. Please contact us for details.