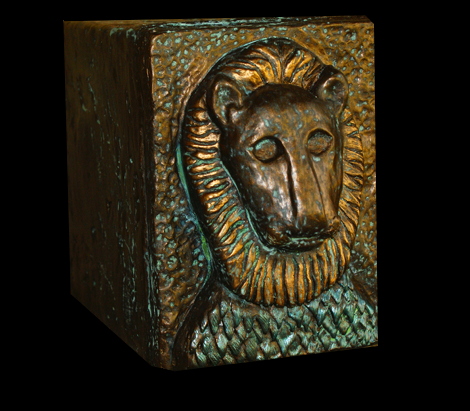 Rex the Greek Lion
He lay sleeping in oblivion for more than 2,500 years. It took preparation for the 2004 Olympics to wake him.
At the Sacred Gate in the Kerameikos section of Athens near the base of the Acropolis, many roads converged, bringing traffic from all over the ancient world. The aristocracy was buried here, in an active ceramic-making neighborhood lined with canals and stately palm trees leading to the sanctuary of Demeter at Eleusis. But in 480 BC the Persians sacked Athens, destroying the cemetery and toppling its most noble statuary.
Over the millennia, modern Athens grew over the detritus of many other ancient wars. Perhaps most notorious for its tangled, crowded streets and dilapidated buildings was the Kerameikos. For more than 150 years urban planners had dreamed of cleaning up the area and building walkways to link many of the city's ancient sites, but it took the Olympics to make their vision a reality.
During the leveling and excavation for this massive project, archaeologists made a startling find: a cache of four beautiful and nearly intact Archaic marble sculptures -- a kouros (youth), two statues of lions and one of a sphinx, which had been buried under the Sacred Road since the sack of Athens in 480 BC. Today they are housed in a beautiful new museum on the site, and our noble lion has resumed his proud oversight of the ancient city of Athens.
History lovers, cat lovers and art collectors in general will appreciate Starlight Sculpture Works' recreation of this stately Greek lion. Pair him with our Egyptian cat goddess as a wonderful way to display your books or objets d'art, or even as an ergonomic support system for your computer monitor or laptop!